#NoCricketWithPakistan Indian fans said to PM Narendra Modi
Indian Cricket Fans Join their Hand on twitter to make it no. 1 Trends #NoCricketWithPakistan
after reports emerged that the government had given nod for the bilateral series to be played next month in Sri Lanka.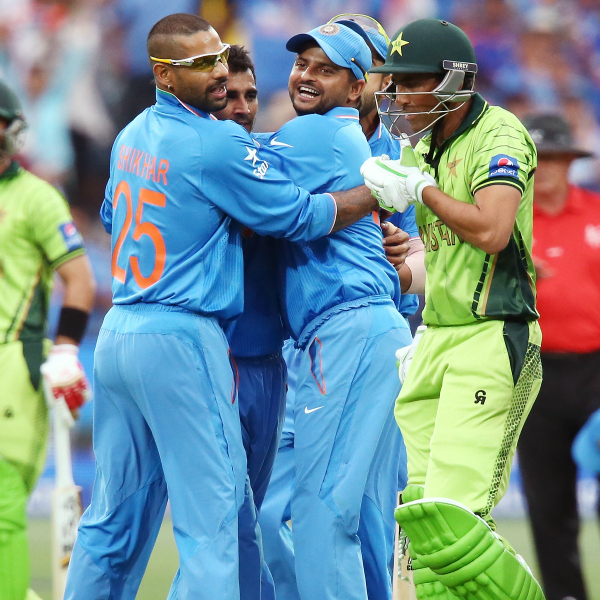 On Thursday (November 26), Pakistan Prime Minister Nawaz Sharif gave the green signal to Pakistan Cricket Board (PCB) to play series against India. IPL Chairman Rajeev Shukla said the series (ODIs and T20Is) might begin on December 15.
With the Board of Control for Cricket in India (BCCI) too awaiting Indian government's permission to resume cricket ties, fans urged Prime Minister Narendra Modi not to allow the teams to play. "#NoCricketWithPakistan" was the top Twitter trend on Thursday evening.
— Pragya (@pragsrats) November 26, 2015
— Aditya Jha Bhaskar (@AdityaBhaskar89) November 26, 2015
France : you attack us and we will attack you back India : you attack us and we will play bat and ball with you

#NoCricketWithPakistan

"

— Pulkit Gupta (@nimPulkit) November 26, 2015
— Ravi Ranjan Singh (@ravi_for_you) November 26, 2015
— Ananya #BJP (@ananya96329) November 26, 2015
— Dr Jwala Gurunath (@DrJwalaG) November 26, 2015
Learn frm US & France.they attacked to avenge 9/11 & 13/11.U allowing cricket diplomacy to avenge 26/11? Insensitive

#NoCricketWithPakistan

— Vivekanand (@neohunk007) November 26, 2015
— Anuj Garg (@anujgarg0008) November 26, 2015
Anchal Gupta saw the funny side of the things and tried to troll Pakistan by mentioning the drastic situation of the Proteas batsmen failing to deal with Indian spinners
— Anchal Gupta (@anchal_gupta11) November 26, 2015
Amritesh summed up the issue in the best possible way
Play cricket, build bridges, stop making nuclear weapons, stop killing. Peace and love is what we need.

#NoCricketWithPakistan

— Amritesh (@amriteshb) November 26, 2015
Share It as Much As You can