FREELANCE JOURNALISM
The grand alliance led by Nitish Kumar is like the "Bigg Boss House", Prime Minister Narendra Modi said in an innovative insult while addressing a string of rallies today in Bihar, where polls will be held next week.
He also insisted on referring to the "Mahagatbandhan (grand alliance)" as "Mahaswaarthbandhan (opportunistic coalition)" every time he mentioned it.
"The Mahaswaarthbandhan is nothing but the Bigg Boss house. In the Bigg Boss house, the boss says he will make everybody dance to his tunes. Everyone in the house is scared of each other," PM Modi said in Begusarai, drawing loud laughter from the crowd.
"Do we want this game to be played in Bihar?" he asked, and there was a chorus of "nahin (no)".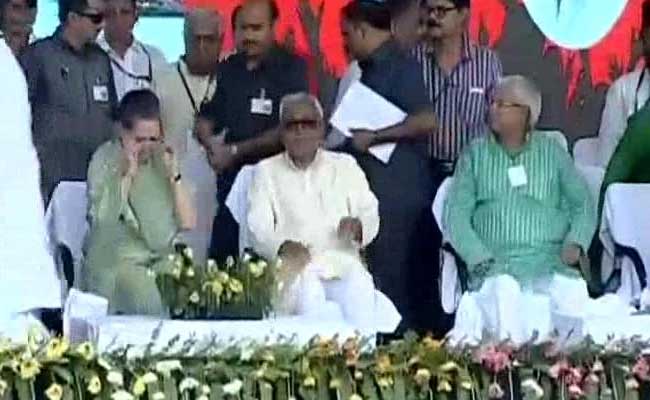 Stating that this election was about "Jungle Raj vs Vikas (development) Raj" PM Modi said the three that constituted the alliance - Nitish Kumar, Lalu Prasad Yadav and the Congress - must give an account of the 60 years they had ruled Bihar.
"People should ask the mahaswaarthbandhan about the work they did," he said.
The prime minister is addressing several rallies today and tomorrow to campaign for his party.
Nitish Kumar, one of PM Modi's sharpest critics, is running for a third term as chief minister in the state which holds five-phase polls from next week.